Problem: Application Silos (1/3)
The App Store era turns software features into standalone native apps, which usually do not communicate with each other and require users to choose between multiple overlapping features to form their workflows.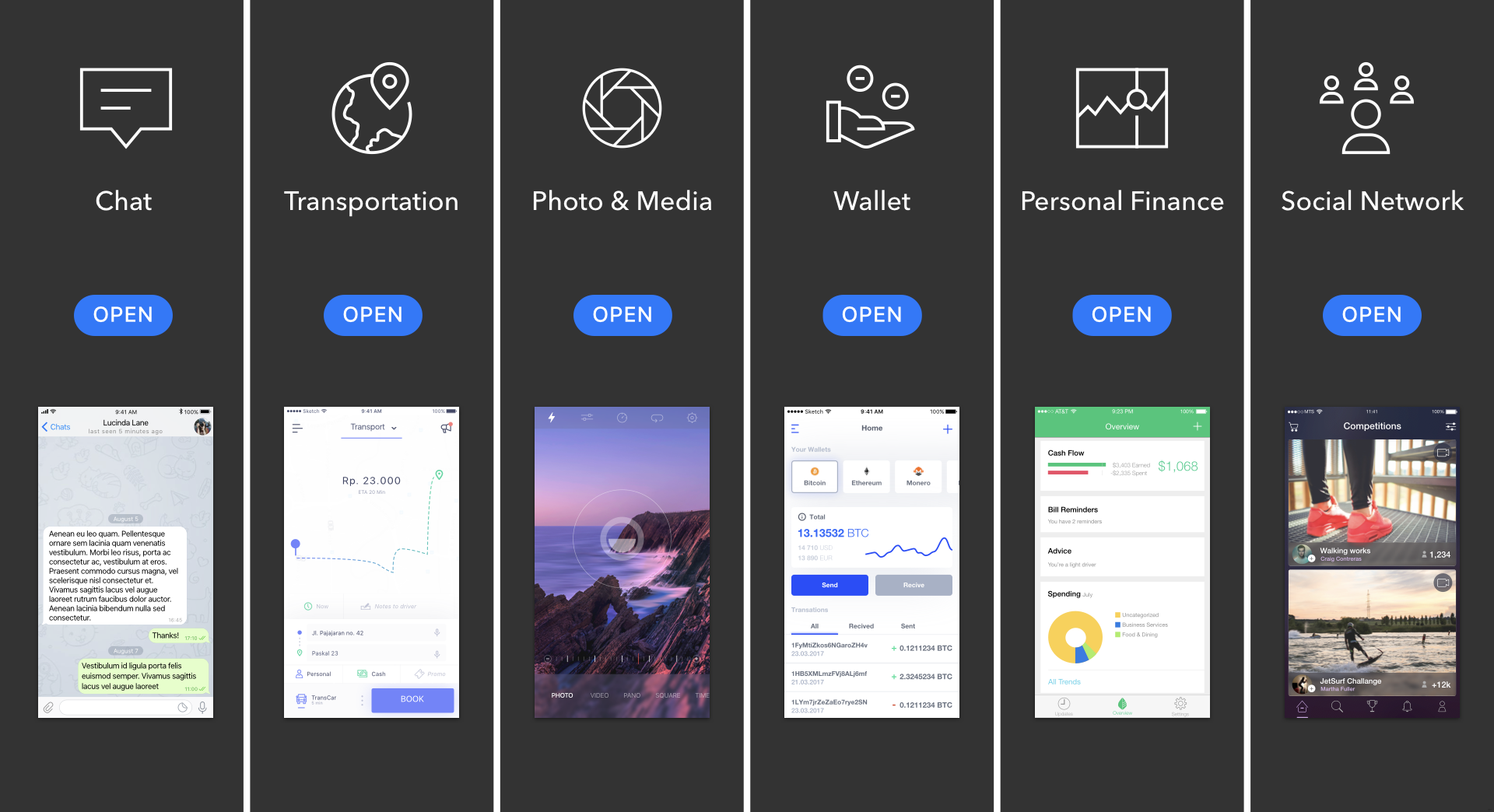 Mobile Silos: One App Per Screen
Today, there is "an app for everything". More than $70 billion have been paid out to developers of iOS apps in the last decade. When the iPhone was first introduced, there were 15 apps: iPhone, Mail, Web, iPod, Calendar, Camera, Maps, Photos, Stocks, Clock, Notes, Calculator, Weather, Text, and Settings. It allowed people to manage their lives on the go, facilitating communication and even giving directions, while their music collection served as the soundtrack to their new iLife.
But all's not well in today's app world. Outside the category of games and entertainment, most users refuse to pay for apps, which is why nearly all of today's apps are free. Additionally, the sequence of steps needed to use a native app — search, download, find the icon, launch, skip tour, register — has severely hampered the adoption of new apps. The result is that most iPhone users settle on a small number of apps (< 5) for daily habitual use. Many of these apps are supported by advertising. For a majority of development teams working outside of FAMGA (Facebook, Apple, Microsoft, Google, Amazon), the original business model for apps — "users pay money to buy app" — is effectively dead.