Turning Services into Tangible Cards
The necessary orchestration can be made intuitive by turning each state of an application into a "card", which is a visual embodiment of the key information, suggesting the next course of action via chaining of related cards.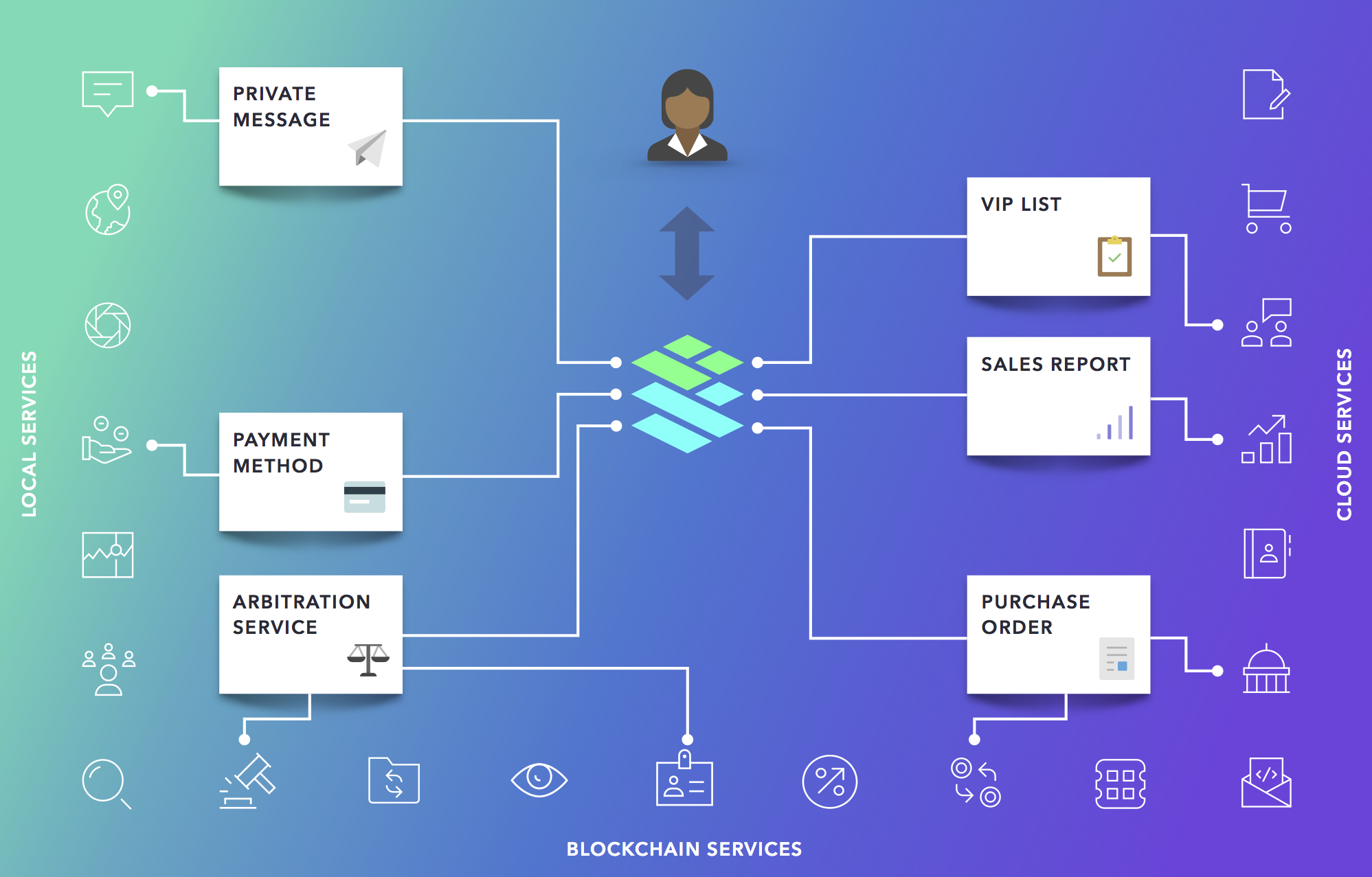 The Rise of Card-based UI
To enable this breakthrough, we need to break the problem space of complex user interfaces and workflows into manageable pieces. Each piece is bite-sized, encapsulated, and happens to look like a physical card, which can be embedded, chained, auto-filled, attached, triggered, expanded, versioned, cloned, rescinded, and approved as part of a cohesive user experience; it floats effortlessly on top of multiple cloud environments and blockchains.
At the same time, we also need to zoom out and establish a new set of rules, working out how these cards can stand on their own, be embedded in other apps, and act as hosts for other cards when called upon to do so. We can then use the rewarding power of blockchain, streamlined through a card-based ecosystem, to make features that were previously offered in proprietary and expensive silos pervasively available to millions of people around the world as bona fide open-source software.