Mixing and Matching Cards and Containers
The value of the card ecosystem will increase exponentially, when the pre-built cards and containers of the catalog are combined by end users to organize decentralized networks without writing any new code.
Open-Source Card Catalog

Reusable Container Components for (D)Apps
The Cardstack team has already released a narrative container that matches features of a Web content management system, as well as a discovery container that can form the basis of a personalized recommendation system. We are currently working on the conversation and workflow containers to facilitate distributed workflows between parties of varying levels of trust in a hybrid on/off-chain network.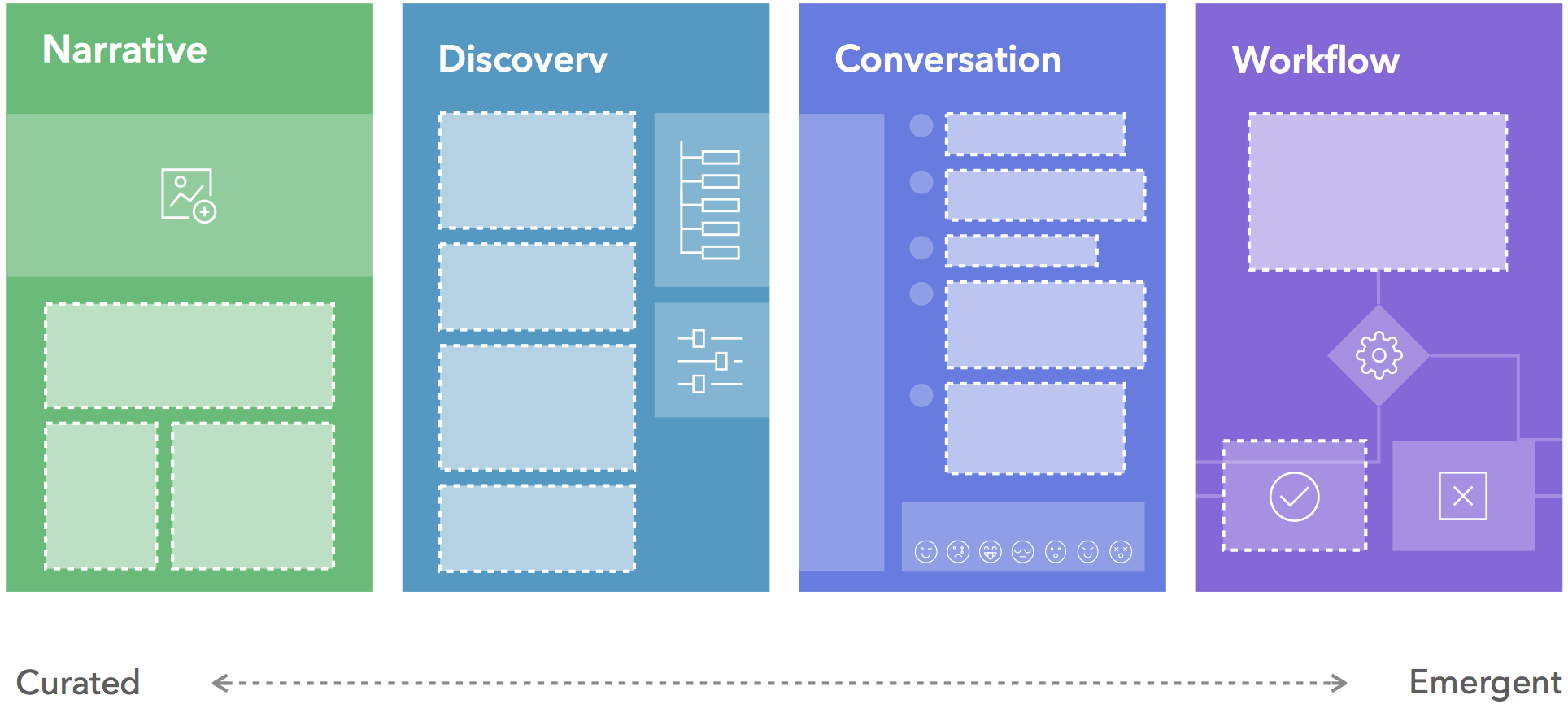 Challenging the Incumbent Platforms
Most successful platforms in the cloud era initially did one thing well, and then expanded to copy competitors' features when those use cases gained traction with users. Facebook is the most famous example of a hyper-competitive, fast-following copier.
In an open ecosystem like the one Cardstack is building, every new network can reuse the tools in the shared card and container catalog, so that the duplication of effort is reduced at the macro level and the time to market is improved at the micro level.
Considering the entrenched network effects of the digital superpowers in their dominant position, the only way to unseat them is to fight back with even greater network effects. The decentralized challengers' sharing of code and design will be a defining advantage in this important fight.